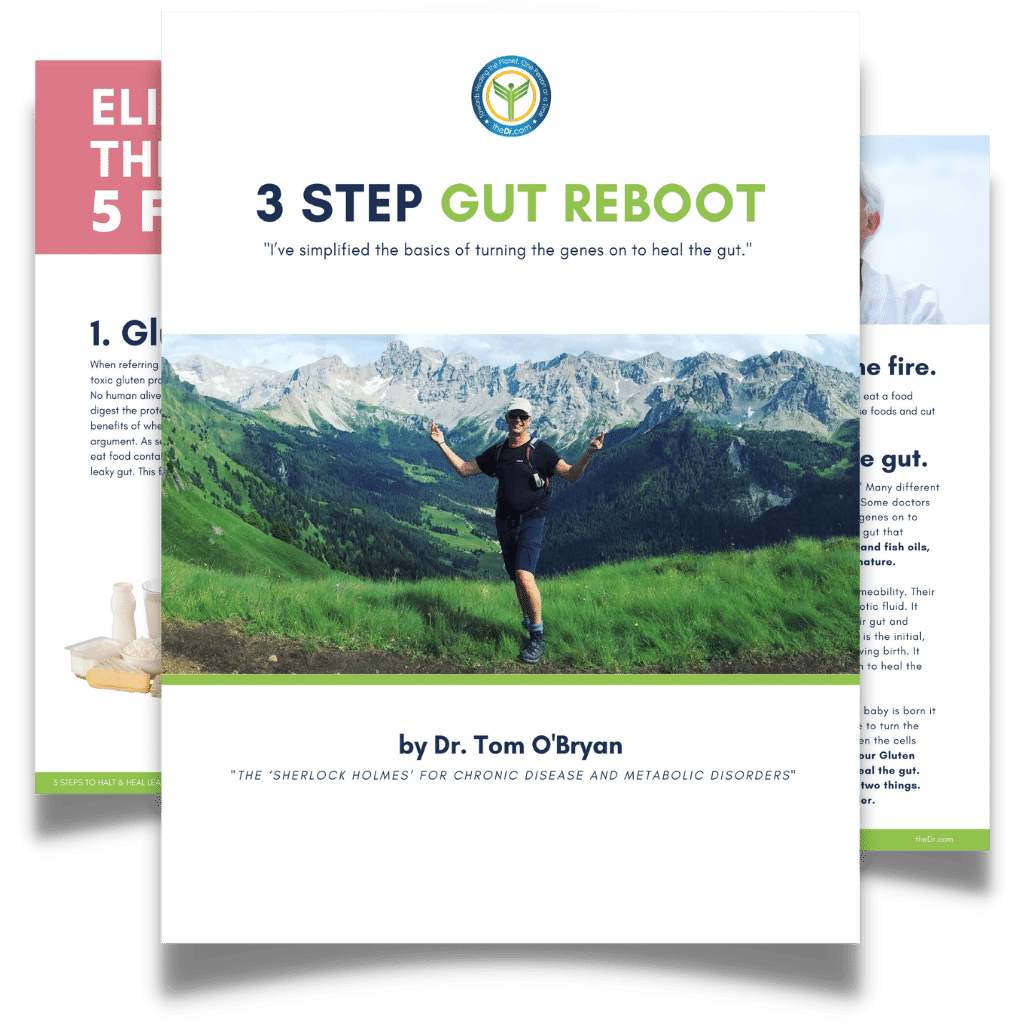 Download the guide to understand the progression of leaky gut and the simple things you can do to stop it and start healing.
"I've simplified the basics of turning the genes on to heal the gut ". -Dr. Tom O'Bryan
I'm Dr. Tom O'Bryan, and I've spent the last 40 years helping tens of thousands of people press the reset button on their digestive systems.
We have a free 3 Day Gut Reboot e-guide that I'd like to share with you.
In 1 – 3 days, your body will begin to feel lighter as you avoid the foods that really upset your stomach (allowing you to feel more alive)!
In only 3 – 7 days, your gut lining will renew itself making nutrient absorption easier.
In 7 – 10 days, brain fog will fade so you can focus on your life's work or family for hours at a time (without needing to set timers to stay focused).
Then you should know that ALL DISEASE
BEGINS IN THE GUT.
What about diabetes? Yep.
Even Alzheimer's? Yes.
How about heart disease? That too.
Science shows that if you heal your gut, you boost your immune system
(and you reverse IBS, diarrhea, constipation, and serious diseases).
On this challenge, you will know with certainty that you can regain control of your immunity
by focusing on your digestive health.
You
CAN
feel good.
You
CAN
change your life.
You will finally
BREAK FREE
from digestive dysfunction when you follow along.
This guide is for anyone who wants to experience what true wellness feels like.
I understand that you may not believe this is possible for you.
All you have to do is try it and see for yourself how quickly your body heals
when fed what it really needs.
If you want to boost your immunity, finally lose weight, get rid of disease, this is your chance.
Can you fix leaky gut? yes!