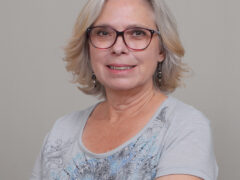 Short Description
I was a Registered Nurse for 40+ years. I've seen first-hand that medicine has some amazing treatments and is invaluable, especially when there is trauma or something acute like a life-threatening infection. But for those with a chronic illness, drugs are used to suppress symptoms. Physicians do not have the time or training to get down in the weeds with someone to help them figure out what they individually need to do to get better.

I've always had an interest in alternative and complementary medicine and thought I ate a healthy diet. However, despite my efforts, I found myself heading down the same road as so many Americans. Bloating, weight gain, hormone imbalances, stress, high blood pressure, and that general feeling that I was not as healthy as I wanted to be. Then I started having a lot of knee pain, being diagnosed with osteoarthritis and told to have both knees replaced.

My sister was also ill and having no success finding help with traditional medicine. So, we dove in, working together to figure out how to help us both feel better. We learned that everything is connected, we are all unique, all things matter, and that making changes like this takes time and dedication. Learning about all of this has become my passion! We are both better and are both a work in progress, but we know that we are headed in the right direction and have the training and knowledge to help others.

Together, let's find the missing piece of your health puzzle!