As a functional medicine physician and educator, Dr. Tom has appeared on the following TV shows, podcasts and summits.
A powerful and highly sought-after keynote speaker, Dr. Tom O'Bryan has spoken at THOUSANDS of annual events, conferences and institutions. Dr. O'Bryan is always one of the most respected, highly-appreciated speakers. Dr. Tom discusses the dietary, environmental, and biological factors that lead to autoimmunity. A handful of topics covered by Dr. O'Bryan include:
A respected member of the faculty for many of the world's highest institutions and organizations, Dr. Tom O'Bryan is considered a 'Sherlock Holmes' for chronic disease and teaches that recognizing and addressing the underlying mechanisms that activate an immune response is the map to the highway towards better health. He holds teaching Faculty positions with the Institute for Functional Medicine, the National University of Health Sciences and The Integrative and Functional Nutrition Academy. He teaches at hundreds of prestigious events, such as the National Association of Nutritional Professionals, Institute for Functional Nutrition, SHINE, the Functional Medicine Coaching Academy and Functional Diagnostic Nutrition, among others. Dr. O'Bryan has been a visiting Instructor at Northeastern Illinois University, where he taught "Applied Nutrition for Health and Performance." He is a visiting Instructor at the National University of Health Sciences. He is the Vice President of the Illinois Chapter of the International & American Associations of Clinical Nutritionists. Dr. O'Bryan has trained and certified tens of thousands of practitioners around the world, via his Certified Gluten Practitioner Program, in the advanced understanding of the impact of wheat sensitivity and the development of individual autoimmune diseases.
Tapped to create the International Symposium for Wheat-Related Disorders (ISWD 2019), Dr. Tom O'Bryan brought together the world-leading authorities from across the globe, including professionals from USA, UK, Canada, Germany, Italy and more. The inaugural two-day event put a spotlight on this growing epidemic and supported medical professionals, healthcare providers and the public at large to navigate an ever-more toxic and complicated world.
As an internationally recognized, admired and compassionate speaker focusing on food sensitivities, environmental toxins, and the development of autoimmune diseases, Dr. Tom O'Bryan's growing professional audiences – including world leaders in medicine and science – discover quickly that it is through a clear understanding of the latest data and scientific and medical research that collaborative global solutions can be created. He is listed in Who's Who in International Medicine and the International Directory of Distinguished Leadership for Excellence in Education. He is a triathlete and a second-degree black belt in Aikido.
Dr. Tom Has Been Featured On: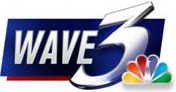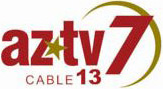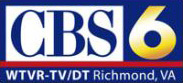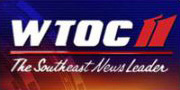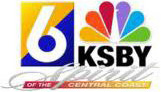 The Health Bridge – The Autoimmune Fix with Guest Dr. Tom O'Bryan
Gluten Sensitivity and Celiac Disease, with Dr. Tom O'Bryan on The Randy & Christa Show
The Empowering Neurologist – David Perlmutter, MD and Dr. Tom O'Bryan
The Dr. Nandi Show: Dr. Tom O'Bryan discusses Autoimmune Disease on The Dr. Nandi Show
 Lifelong Pearl in Practice: How an Apple a Day Keeps the Doctor Away – Tom O'Bryan DC, CCN, DACBN
A Healthier Brain Equals A Healthier You – Tears in the cheese cloth…
Extinguishing Inflammation with Real Foods