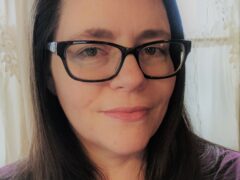 Short Description
Tina was driven to Health Coaching out of her deep desire to be able to help people connect with themselves in a holistic manner to bring about their own healthiest balance in their lives. Tina has been a Nurse for more than 20 years working in the acute care setting. Seeing people suffering from debilitating illness and disease that limit living their best lives. Tina's hope is to help guide and support clients to reach a wellness level that is in line with their own desires and goals.

Tina received training from the Institute for Integrative Nutrition*, where she studied a variety of dietary theories and practical lifestyle coaching methods. Tina has also become a Certified Gluten-Free Practitioner (CGP) through Dr. Tom O'Bryan's practitioner training program.

With Tina's knowledge and background, she is uniquely equipped to help co-create completely personalized actions based on your goals to move you toward your ideal vision of health within your unique body, lifestyle, preferences, and resources.